Real Estate Broker / Realtor® at Balboa Homes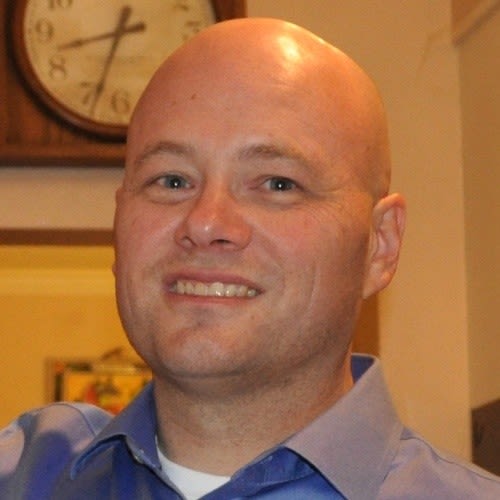 Email – Steve@BalboaHomes.com
Phone – (650) 740-8841 mobile
Website – BalboaHomes.com
Realtor® 01963409
Steve Appenrodt was born in the Bay Area and has spent my entire life living in Burlingame, currently living a mile away from the house where I grew up and that his Mother still lives in. His father, Ed, was an attorney in San Francisco who passed away in 1991 while his mother, Lana, spent most of her life working for "the phone company" through the splits and mergers that eventually became AT&T. Steve has two sisters and a brother and has been fortunate in recent years to have nieces and nephews added to the family.
Steve went to Our Lady of Angels Catholic School from Kindergarten to 8th Grade and went on to Burlingame High School. Steve loved growing up in Burlingame and while he'll fight the urge to get too nostalgic his childhood was filled with baseball, soccer, basketball and track teams while riding his BMX Mongoose around the mean streets of Burlingame. Stopping at the now long gone Smoke Shop on Burlingame Avenue for comic books and Bob's Clubhouse for baseball cards he felt fortunate to grow up in an area which he loved and afforded so many opportunities.
Growing up Steve also spent a great deal of time in South San Francisco with his Grandparents, Earl and Marge Appenrodt, and counted Buri Buri as a second home. Summers were spent at their house in the Guerneville and the Russian River will always be his favorite vacation destination.
Real estate has been a big part of the family long before he was born as his Grandfather Earl worked for Northern Counties Title Insurance in San Francisco and he has 3 uncles, 1 aunt and 4 cousins who are licensed real estate agents. Steve spent many a Sunday growing up passing out flyers for one uncle and eventually sitting on open houses when he had just started college. That said, Steve didn't go straight into a real estate career.
Instead, he spent 11 years working for Community Gatepath, a non-profit that among other things assisted adults with developmental disabilities find employment. Helping others provided such a spiritual boost and Steve really enjoyed his time working at Gatepath, having made so many friends from colleagues to the participants he worked with to social workers at other agencies who dedicated their lives to helping others. Steve also observed firsthand how badly the State of California is failing those who need help the most with budget cuts targeting those who can afford it least on an almost annual basis.
When Steve entered the world of real estate he began working for the Lyons Investment Group alongside Dan Lyons and received a quick paced education involving every facet of real estate, from marketing to transactions to good old fashioned customer service, a skill often underdeveloped in the world of real estate.
In 2018 Steve opened his own brokerage, Balboa Homes.
For whatever reason, perhaps based on his professional background in the social services sector, Steve has much more of a focus on customer service and actually assisting clients than many Realtors®. Steve is a member of several organizations such as The National Association of Realtors®, The California Association of Realtors®, The San Mateo Association of Realtors® and The American Civil Liberties Union.